Vale of Belvoir man gets England call-up after kidney transplant
A young man from the Vale of Belvoir is preparing to play football for England less than a year after having a kidney transplant.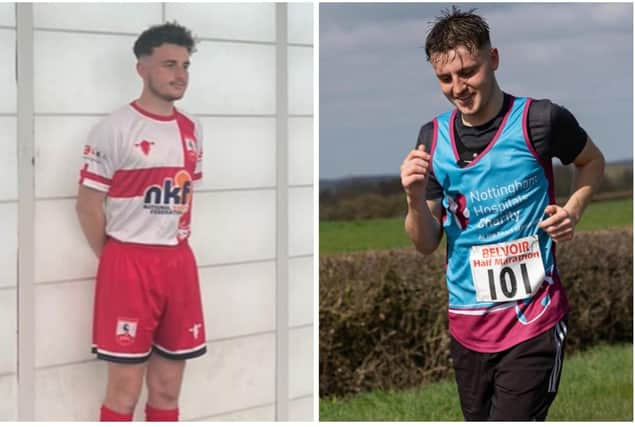 Alfie Morley (22) says it was 'life-changing' when mum, Sally, donated one of her own kidneys for the operation in August last year.
Alfie, a teacher at Redmile Primary School, proved how fit he now is by completing a half-marathon at Hose in April.
And later this month he will be playing for the England transplant football team in a tournament in The Netherlands.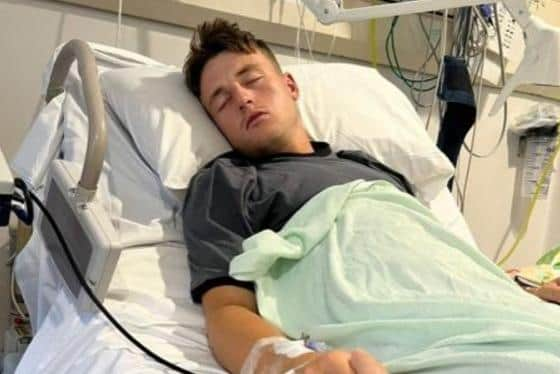 Alfie told the Melton Times: "It was incredible that mum gave me her kidney - it was life-changing. It changed everything for me.
"I feel absolutely fine now. I have a lot more energy."
On his massively improved health and fitness, he said: "Getting to the finish line in the half-marathon felt amazing.
"I plan to look after my kidney now and keep playing sport.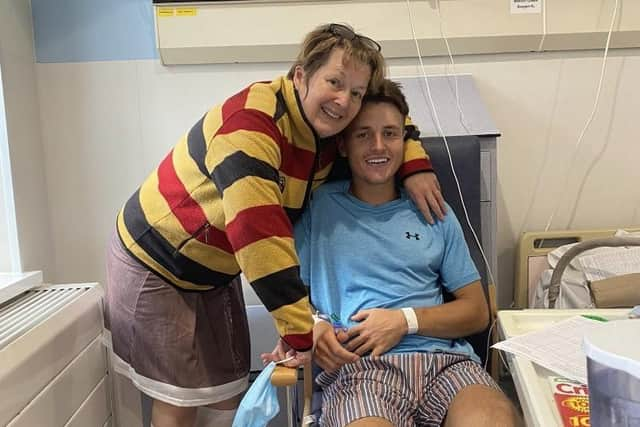 "I am really enjoying playing with the England team - we have all had liver or kidney transplants so everyone is in the same situation."
He was four-years-old when his parents were told he would need a kidney transplant - he had a condition where one kidney was not functioning at all and the other had very limited function.
Doctors said he would need the operation when he was in his late teens but he got to 21 before it was needed.
Sally decided straight away that she wanted to give one of her kidneys to her son but she had to wait a year while medical tests proved her body was healthy enough to donate it.
On the day of the operation, Alfie's kidney function dropped down to just eight per cent.
"I don't think he realised how poorly he was," Sally said.
The operations were both carried out on the same day while Sally's husband, Andy, and daughter, Eleanor (26), waited anxiously at Nottingham City Hospital.
Sally recalled: "It was a very traumatic day for my daughter and my husband.
"But they have been so supportive, as has Alfie's girlfriend, Alice."
After the transplant, Alfie's kidney function shot up to about 72 per cent and it has since stabilised at a good level.
The progress in her son's health since the operation has been heart-warming for Sally and the the rest of the family, who live at Redmile.
She said: "I am so, so proud of Alfie and everything he is achieving now.
"He is getting his life back together now.
"It's a big transformation for him because before that he was on a very restrictive diet."
The family are raising money for the kidney transplant unit at the hospital where Alfie's treatment took place.
They raised £4,500 last year and this year, on the back of the half-marathon, they have already raised nearly £3,000 this year, with a target of £5,000.
A family barn party is being organised for June 17 to generate more funds.
Click HERE if you would like to pledge money for the fundraising effort.