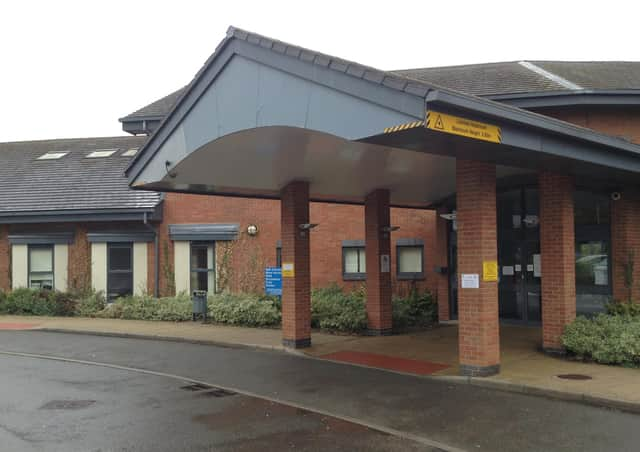 Melton Mowbray Hospital EMN-201126-110353001
Such services at several county hospitals and healthcare centres were stopped at many Leicestershire hospitals and healthcare centres in April because more resources were needed to deal with the growing coronavirus pandemic.
But eight urgent care centres and healthcare hubs have now reopened, which means there are now 12 centres available - four in the city, seven in Leicestershire and one in Rutland.
Melton Mowbray Hospital is one of the centres which has reopened for urgent care although patients could still be directed to healthcare centres in neighbouring towns if resources are stretched at Melton.
Patients are being discouraged from going directly to a centre or hospital because of the risk of transmitting or contracting Covid and they are instead being told to make an appointment by contacting their usual GP practice or NHS 111.
Dr Avi Prasad, GP and clinical lead for urgent care for the Leicester, Leicestershire and Rutland CCGs, said: "Winter is always a busy time for health services and we are providing extra capacity in primary care by reopening these urgent care centres and making it easier for patients to receive care closer to home.
"We want people to know that the NHS is here for you and, although Covid means extra pressures, we do not want anyone to feel put off from seeking help. "But please remember, that if the situation is not life threatening, you should make an appointment before attending any NHS service."
Go online at www.111.nhs.uk to contact NHS 111 or call 111.