Village primary schools celebrate move to academies trust
Staff and pupils at three primary schools in the Melton area are celebrating becoming part of a family of schools.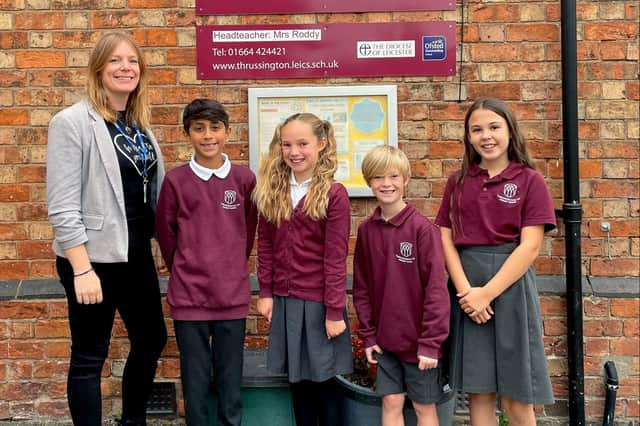 Bottesford CE Primary School, Thrussington CE Primary School and Queniborough CE Primary School have joined Learn Academies Trust (Learn-AT), a mixture of Church of England and community academies which work closely together to share expertise and support each other.
Stef Edwards, the trust's leader, said, "I am delighted to welcome Bottesford, Thrussington and Queniborough Church of England Primary Schools into the Learn-AT family.
"Learn-AT is committed to providing exceptional education and fostering a professional learning community in which all our pupils flourish and our colleagues thrive.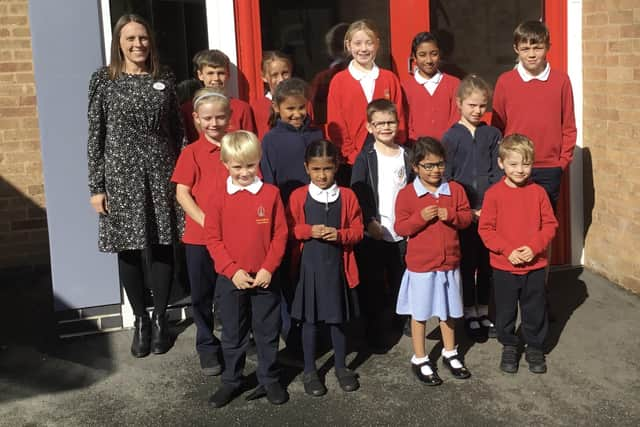 "We are all so excited at the prospect of working in fellowship with new colleagues in the service of children and families and thrilled that they chose Learn-AT in which to continue their schools' development."
Senior leaders from the new schools have been working closely over the last few months with the trust, which now manages a total of 14 schools, to make the transition as smooth as possible.
Lindsay Charlton, acting headteacher of Queniborough CE Primary School, said: "The trust has a reputation for excellence, equity and well-being, all of which we promote at Queniborough.
"Learn-AT's values and vision perfectly align to our own.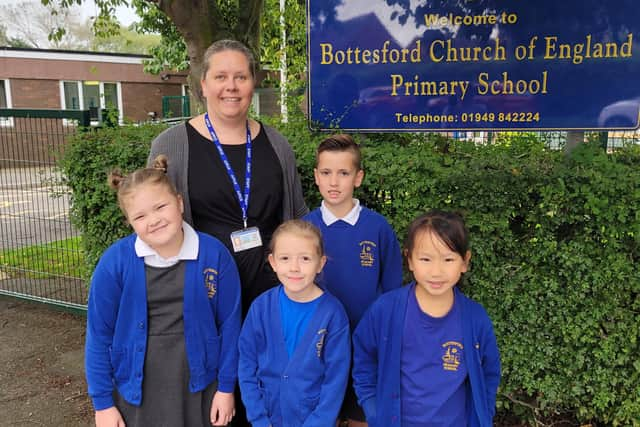 "We are delighted that we can continue to be the wonderful little school that our children and families know whilst enjoying the benefits that being part of a bigger community will bring.
"We are looking forward to working collaboratively with other colleagues to learn and share expertise and knowledge."
Commenting on her school's move to the trust, Emma Barker, headteacher of Bottesford CE Primary School, said: "We have very similar values as Learn-AT which was very important to us when deciding which multi-academy trust to join.
"This partnership will ensure we have access to high-quality training and support for staff, at all levels, and the opportunity to work in collaboration with other schools in the trust.
"Learn-AT's promise 'to work together, with integrity and in the spirit of fellowship, to build a professional learning community in which colleagues thrive and pupils flourish'; is something we, at Bottesford, are excited to be a part of."
And Hannah Roddy, headteacher at Thrussington CE Primary School, said: "Our school vision is 'a passionate commitment to learning and recognition of the uniqueness of the individual.
"We are driven by our desire to ensure that all children achieve their best in a respectful and trusting environment, in partnership with parents, the church and our community. As one big family'.
"Joining Learn-AT family of schools will widen our children's learning experiences and help us grow further, making our school even more special."
Learn Academies Trust was founded in 2016 – its other 11 member primary schools are Blaby Stokes CE Primary School; Church Langton CE Primary School; Great Bowden CE Academy; Husbands Bosworth CE Primary School; Lubenham All Saints CE Primary School; Market Harborough CE Academy; Meadowdale Primary School; Red Hill Field Primary School; Ridgeway Primary Academy; St Andrew's CE Primary School, North Kilworth; South Kilworth CE Primary School.