Melton school responds to serious cyber attack
A cyber attack on Melton's sixth form college did not result in personal information of staff and students being breached.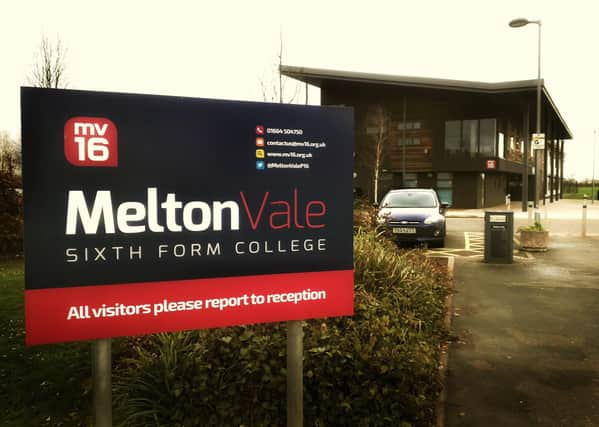 That reassurance was given by the organisation which manages Melton Vale Sixth Form College (MV16), where every device has had to be digitally 'cleaned' and reset prior to being used again.
Nova Education Trust, which also operates a number of other schools and colleges mainly in Nottinghamshire, said it had been working with experts from the National Cyber Security Centre and the National Crime Agency to evaluate the origin of last week's attack.
But the trust said 'at this point, there is no indication to suggest that any personal data was breached as a result of the cyber attack'.
The breach, which happened on February 3, caused live lessons and digital assignments to be halted for the day and students were asked to sign out of their Microsoft accounts as a precaution but they are now able to log back on to them.
Students are being advised to continue learning independently, with a number of online resources suggested for use in the short term.
The trust's central IT team and onsite technicians worked through the weekend, aiming to ensure that IT provision was in place for the students' return to the classroom this week.
The trust say Covid-19 lateral flow testing is being prioritised this week to ensure students can safely return to the classroom, providing its IT team with additional time to do what it needs to do.
Ashfaq Rahman, CEO Designate at the trust, said: "I have been overwhelmed by the positive messages and offers of support and expertise from our fellow Multi Academy Trusts, both locally and nationally, as well as the DfE, the ESFA and the local authorities.
"I would like to extend my sincerest gratitude to our central IT team, who have worked vigorously to restore access to our IT systems as quickly as possible.
"In turn, I would like to thank all our amazing staff and students for their patience whilst we continue with our IT recovery operation, and all our parents and carers for their wishes of support.
"We are looking forward to welcoming all our students back to the classroom."