Popular Melton family business to close after 52 years
It will be the end of an era next month when the curtain falls on a popular Melton family business which has run for 52 years.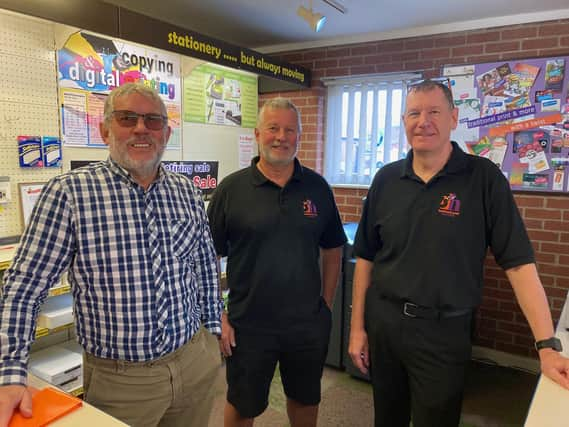 The premises of B&H Midland Services, which specialises in digital & litho printing, trophy and glass engraving, lawn bowls and school clothing, is a landmark building in the town centre, at the junction of Norman Way with Scalford Road.
The business was started back in 1971 two floors up at Hall's Television Services, with just a single printing machine and a large camera for platemaking, by Les Hall, in partnership with former Nottingham Forest footballer Jim Barron, but they soon moved to a bigger building in Mill Street.
The firm's rapid expansion led to the move to purpose built premises on Norman Way, and it was opened by MP Michael Latham and Mayor of Melton, Councillor Derek Sanders in September 1985.
Les's sons, Graham, Steve and Stuart, all got involved in the business as they left the old King Edward VII School and they carried on when their father retired some 20 years ago.
And now after half-a-century working in the business, the brothers have decided to retire too.
Les and wife Joan celebrated their 65th wedding anniversary in 2020 but he sadly died in September last year and she passed away a few months later in May this year
There have been many changes in that time, particularly the print department, so now stock is being sold at discounted prices along with all the fixtures and fittings ahead of closing the doors on Friday December 22.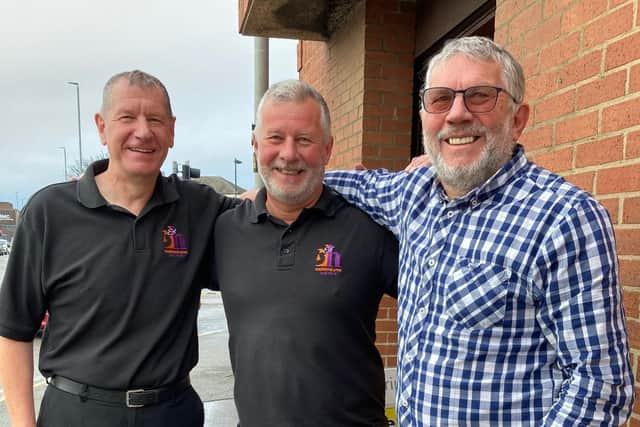 Steve said: "I think it's something special that a family business has been going for so long in Melton Mowbray.
"We have had some challenging times, with Covid, recessions and technology but we have worked our way through it."
The brothers have set up a display of posters and newspaper articles dating back to the formation of the company inside the door of their shop.
All three would like to thank their loyal customers who have supported them over so many years and also their long-serving members of staff.