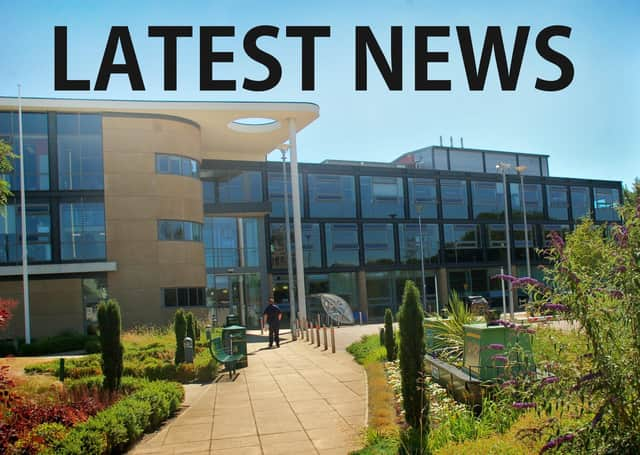 Latest council news EMN-201218-181556001
The scheme, which would be based at the town's livestock market, aims to build on the area's reputation as the nation's rural capital of food.
It also recognises the fact that 3,000 people are employed locally in businesses in the food manufacturing sector.
Members of the council's cabinet heard at their latest meeting that exploratory work had identified the value of setting up an experimental kitchen to provide technical and skills support for existing and start-up food production businesses.
Welcome to Melton Mowbray - Rural Capital of Food EMN-201218-181520001
The project also aims to collaborate with both Brooksby Melton College and the University of Nottingham Food Innovation Centre to develop skills, courses and training opportunities.
There will also be a link up with local farmers to help them grow and diversify and links will be harnessed with iconic local foods, the Melton pork pie and Stilton cheese, other strong area food brands and hospitality businesses to stimulate tourism and the economy.
Improved infrastructure will be put in place at the market to support the various food and drink festivals which are held there and which attract thousands of visitors to the town.
Plans are additionally in place to establish other food and drink businesses on the cattle market site to supplement the successful Round Corner Brewing business there, with negotiations taking place to enable two other companies to set up in the vacant fur and feather shed.
Deputy leader, Councillor Leigh Higgins, told the meeting: "We're looking to enhance the fork to food ethos and we are looking to put other initiatives around this particular plan to make sure that Melton has a wider benefit from any growth, such as the rural pub grants which we are looking at in 2021.
"This food enterprise centre is going to be fabulous for hopefully driving more regeneration in and around the cattle market site as well.
"Food is going to be one of the leading sectors we are going to have to rely on to help our high street and our town centre."
Melton's world wide reputation for food, led by its pork pie and Stilton heritage, was highlighted by Councillor Alan Pearson as an ideal concept to help stimulate the local economy.
Praising the work which has gone into the Food Enterprise Centre, he said: "The history of Melton is amazing, the reach isn't just national or Europe it's international.
"I think this is very exciting.
"Food is a growing industry, it is an industry that if done well is successful and I hope and know that if we get it right this will be very good for Melton in the future."
Council leader, Joe Orson, said it was only right that the authority should seek to build on Melton's claim to be 'the only place in the whole of Europe which has two protected foods'.
And Councillor Alison Freer-Jones told colleagues: "I will be most looking forward to the economic investments and improvements coming off the back of this project.
"It's exciting from the early days of talking about the rebranding of Melton Mowbray and looking at what we've already got and then making that message reach out further to improve our economy to get to this concept of the Food Enterprise Centre."
A new website would be constructed to support the proposed centre and its various activities and opportunities.
Pranali Parikh, the council's director for growth and regeneration, told the meeting that a survey had been carried out with all local food and drink production businesses to find out what their needs were, their growth requirements and what support they expected from the council and the feedback was then drawn on for the design of the planned enterprise centre.