Melton businesses urged to apply for grants of up to £10,000
A further £118,000 is being allocated to businesses in the Melton area which have not already received government financial support to help them negotiate the challenges of the coronavirus pandemic.
Saturday, 4th July 2020, 11:34 am
Updated
Saturday, 4th July 2020, 1:28 pm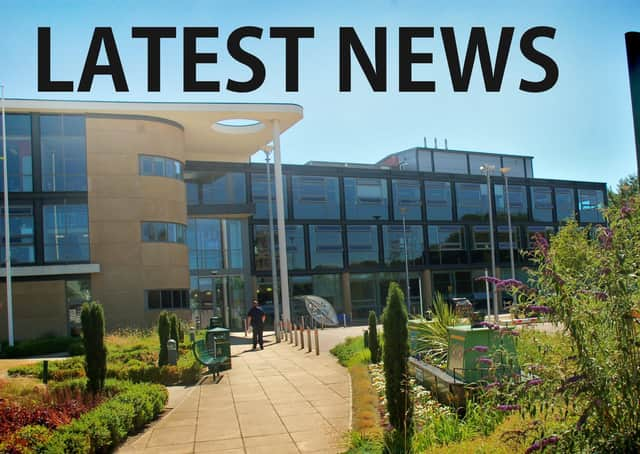 Latest Melton Borough Council news EMN-200618-133712001
Melton Borough Council has announced it is offering a second round of funding through the Discretionary Business Grants scheme after previously giving out payments totalling more than £457,000 to 95 businesses in the initial phase last month.
Applications can be made from all businesses who weren't eligible in the previous funding schemes, such as those with fixed costs but who work from home.
Councillor Leigh Higgins, deputy leader of the council, said "We are keen to support the community and businesses as much as possible during this time. "Whilst we have already supported many businesses through the first round of the scheme, we are aware that there are still many businesses who are in need of grant support.
"Due to this, we are delighted to be able to open up the second round of this scheme to those businesses in the borough that have so far been ineligible for grant funding.
"We would also encourage businesses to speak to their landlords to see if rent relief is available, and to make sure they have utilised the full suite of government support available to them during this period.
"This will enable us to support as many local businesses as we can with the funding we have."
The scheme will be open to all businesses in the borough that are able to demonstrate that they meet the minimum criteria set out in the national guidance, such as having ongoing fixed costs, being open and trading on the March 11, 2020, and experiencing significant income loss.
Grants will be distributed to those businesses that are able to demonstrate they are most in need.
Applications can be made online at www.melton.gov.uk/here4melton/topupgrantform until Thursday July 16.
The funding builds on the £10.2million paid out to 855 businesses by the borough council through the government's earlier grants schemes.