Find out why this Melton restaurant has an appetite for success
There were celebrations at a Melton restaurant after it was named as a finalist in a prestigious awards contest.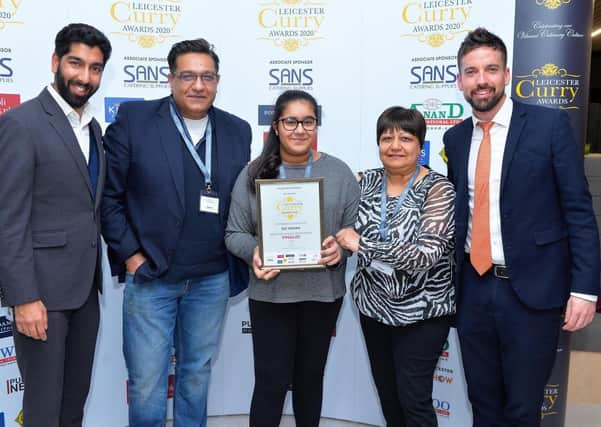 The Soi Indian Restaurant, in Greenslade, has been shortlisted for the Leicester Curry Awards, which take place next month.
The announcement comes after the 70 cover restaurant won the best in Leicestershire title at last year's awards.
Owner Atul Dawda said: "We won last year and the good news is that we have been nominated as finalists in the best fine dining restaurant category at this year's Leicester Curry Awards.
"We are among five finalists and now we are just waiting for 'secret' judges to choose the winner."
A new menu has been unveiled to mark the occasion.
Mr Dawda said: "It is to thank our customers who voted for us and encourage new customers to try this award-winning restaurant, which serves traditional Indian cuisine in a modern environment.
"It is always great to get recognition for the efforts you make in your business.
"My staff are overwhelmed and pleased we are putting Melton Mowbray on the curry map. The award we received last year has created curiosity amongst diners and we have had a lot of new diners and we have received fantastic reviews on TripAdvisor.
"Our food and service, the venue which has a lounge bar, and a function room bar for 60 people is being really appreciated in Melton and in all of Leicestershire. Customers are travelling to us from as far as Birmingham."
But is has not all been plain sailing.
Mr Dawda said: "We struggle with some people finding us because of a billboard that hides our building from the main road and is an eyesore."