Leicestershire solar panels: Register now for council-backed installation scheme – with no obligation
If you're looking to save money on energy bills – and do your bit for the environment – and are thinking about solar panels, then this council-backed scheme could be just what you need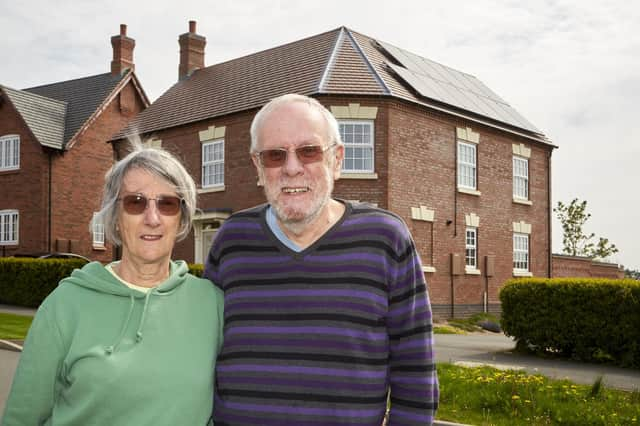 Offering a different approach for fitting solar panels and battery storage to your home, the innovative Solar Together campaign is back in Leicestershire and can take the hassle out of choosing great value and quality solar panels – and save you money. Find out more and register now for free and without obligation.
By going through Solar Together, you will not only get a truly competitive deal, but they will also take on the task of assessing quotes and bids for the work – and that's because they represent individual customers as a group.
Group buying solar PV and battery storage systems makes perfect financial sense – for the buyer and the installer. This scheme has successfully run around districts in Leicestershire before – but now there's a second project underway.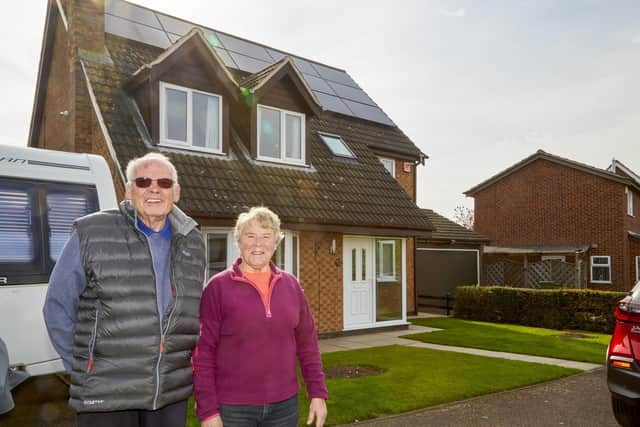 Solar Together is a project which works in partnership with householders, local councils and pre-vetted installers. Local authorities back and help promote the scheme because of the environmental benefits solar panels and battery storage will bring to the area, and providers and installers of domestic solar PV and battery storage systems find it more economical to bulk buy and install for a number of properties in the same area.
Residents living in Leicestershire who either own their home or have permission from the landlord to put in a solar PV system can register their details free and without obligation. Small and medium-sized enterprises (non-domestic) and Commonhold Associations meeting this requirement can take part too.
How will it save me money?
Economies of scale bring savings. Business Manager Marie-Louise Abretti explained: "With many installations taking place in one local area, it's an efficient way for installers to work. By buying materials such as panels and batteries at scale, the scheme creates savings that can be passed on to our customers. The combined purchasing power of thousands of local households helps to get residents a competitive offer."
How does the process work?
It's an easy, straightforward process. When you register, you'll have to give some basic details about your home, the type of home, the size of the roof, the type of roof covering and that sort of detail. Solar Together then collate all these details and invite national and local solar panel installation companies to bid for the work – it's like a reverse auction.
They will pick the best companies for the job – not necessarily the cheapest, but those which offer the best value, quality and reliability. By grouping all the residents together, they can fix a collective purchasing price on the whole system and installation, which remains the same throughout the duration of the scheme. Once this is all done, which takes about six weeks, you will get a quote back for the work on your particular house or business, and if you want to proceed, work can begin.
"For many, this will be an investment they only make once; the solar and storage market can be complex to navigate alone. Solar Together Leicestershire offers a straightforward way to make an informed decision and access a competitive offer from a vetted provider," said Marie-Louise.
Independent installers will do the work, but you will get an insurance-backed guarantee that is valid for 10 years.
There are some optional extras, such as bird netting or fitting battery storage so that when it's dark in the evening, you can draw stored electricity from your battery in order to become more self-sufficient.
And you could get an EV charge point that links to the solar panels to power an electric car.
1. Register: Register your interest for free and without obligation here.
2. Auction: Solar Together hold the reverse auction with pre-vetted installers.
3. Personal recommendation: You'll get a detailed but easy-to-understand personal offer based on your initial registration details (about your home and energy needs), which is obligation free.
4. Make a decision: You choose whether you want to go ahead and proceed with the installation. The dedicated support team is on hand to answer any questions.
5. Enjoy the savings: After installation, you will start saving money by generating your own renewable electricity.
Marie-Louise added: "With rising energy prices, homeowners are looking for opportunities to save on their bills, increase their independence from the grid and reduce carbon emissions. The previous round of Solar Together Leicestershire has shown that solar is a first choice for many residents looking to do their bit in the fight against climate change or simply take control of their energy costs through self-generated energy."
Since the first Leicestershire scheme, 3,500 solar panels have been installed in 350 properties so far. This has led to a reduction in CO2 emissions of 6.2 million kgs, or 6,274 tonnes – that's like taking 3,400 cars off the road every year. And they've generated enough electricity to charge 48,500 smartphones.
John, from Narborough, had 12 panels and battery storage installed. He said: "Easy all the way through. On the day of installation, two teams and an electrician arrived, and they completed everything on the day. The team was very helpful, explained the workings and left a very clean and tidy job."
Dora, of Ashby-de-la-Zouch, who had 16 panels installed, said: "The communication was good, and I was able to change my design during the process. I was able to choose an installation date that met my needs. The installation team was very good and efficient."
Register now and find out more
Registration is now open with no obligation or commitment. To find out more or get in touch, visit the website here.