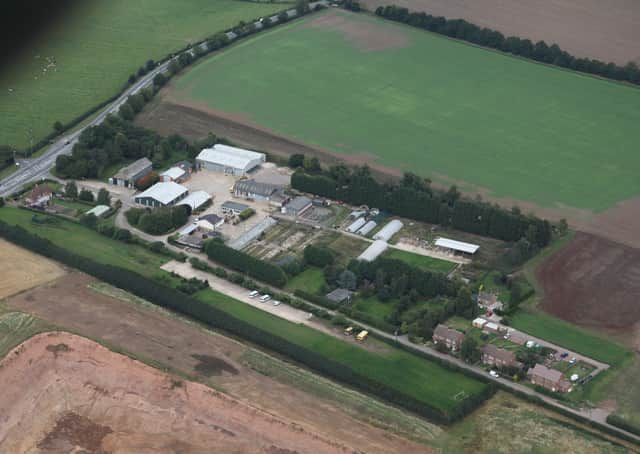 The Spinney Campus site at Brooksby Melton College, which has been sold off to developers EMN-201229-083011001
Bloor Homes has bought the Spinney Campus site, which is at the entrance to the Brooksby campus off the A607, and plans to build 70 new homes there.
Outline planning permission for the scheme has already been given by Melton Borough Council, but approval is still needed for the detailed plans.
The college, which merged with Coalville-based Stephenson College last year to form the SMB Group, plans to invest the proceeds into enhancing its facilities.
SMB Group's chief executive and principal Dawn Whitemore said: "I am delighted we have been able to secure this sale with such a well-regarded housebuilder as Bloor Homes.
"This is not only some good news that we could all do with at this time but, moving forward, will enable the college to continue to invest in its ambitious property strategy, providing relevant, innovative and sustainable facilities that will help our learners to meet the skills and challenges of an ever changing industrial and agricultural landscape.''
Mike Kelly, regional managing director of Bloor Homes East Midlands, commented: "After working closely with the SMB Group and Rigby & Co, I am delighted that contracts have been exchanged for the Spinney Campus and that a joint reserved matters application has been submitted for 70 new dwellings.
"We are looking forward to building homes in 2021 that will complement the village, whilst bringing much-needed housing to the area."