Two wins for Melton Mowbray TC men
Firsts and Seconds both successful...
Thursday, 20th May 2021, 11:15 am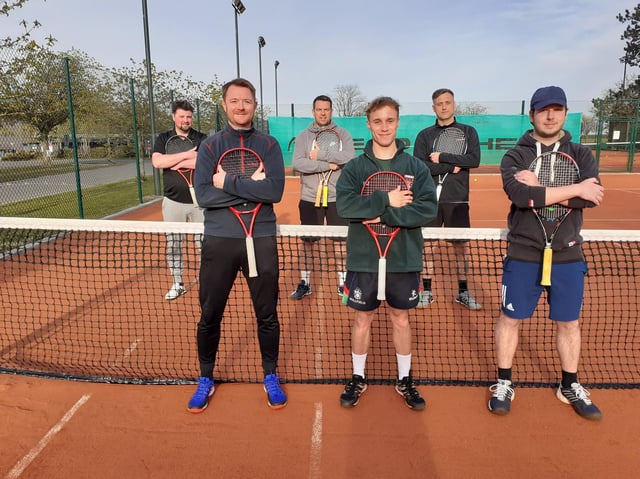 The Melton Mowbray Men's Seconds.
Melton Mowbray TC's Men's First team earned a tight 5-4 win at Leicestershire A in the Premier League.
Ryan Parmar and Pierre Luiggi won their three (8-3, 8-3, 8-4) with Ben MacTaggart and Tom Rowe claiming two (5-8, 8-4, 8-4).
The Men's Seconds beat visitors Leicester Forest East Thirds 6-3 in Division 3B. Justin Horobin and Luke Smith (8-2, 8-3, 8-3), Sean O'Regan and Ollie Aley (2-8, 8-3, 8-3). and Jake Beagle and Tom Dryell (5-8, 6-8, 8-5) claimed victories.