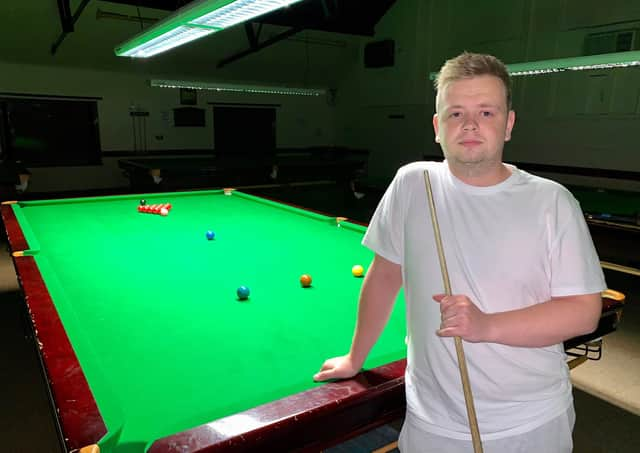 Rhys Coleman.
Without dropping a frame throughout he saw off Brian Slater - winner of the previous contest - in the quarter final 2-0 and then Charlie Coxson in the semis 3-0.
Meanwhile, Graham Hancock beat Iain Clapperton 2-1 in the quarter final before defeating Liam Cooley 3-0 in the semis.
Rhys kept his clean sheet in the final beating Graham 4-0.
Cash prizes were on offer for first and second places as well as the highest break which was won by Liam Cooley with 32.
Club owner Ben Jackson said because of the success of the first competition last month it had been decided to hold them fortnightly.
The next one will be on Saturday, August 29 starting at 10am.
Entry is £5 and the losing player pays for the table.