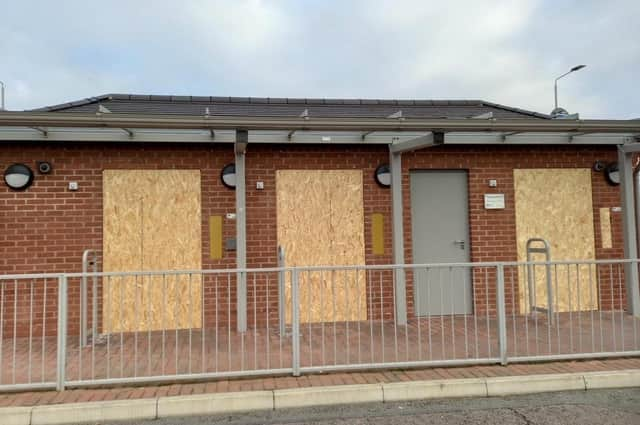 All three toilets are now out of use at the Wilton Road block after a second vandalism attack EMN-220121-095359001
We reported the week before Christmas that the cublicles had been damaged at the Wilton Road loos, leaving only one in use.
The latest attack on the toilets, installed by Melton Borough Council in March 2019 at a cost of £400,000, has rendered all three unusable.
A Melton Borough Council spokeswoman told the Melton Times: "CCTV security was in operation and our teams always report incidents such as this and other community safety issues to the police.
"There is no place for vandalism in Melton and we take these issues very seriously."
Shoppers and visitors to the town centre can only now use toilets on St Mary's Way, at the back of the Bell Centre, until the damaged loos are back in service.
The spokeswoman added: "Unfortunately, two of the public toilets at Wilton Road were vandalised in late December last year.
"Further vandalism on Wednesday evening has caused the entire block to be temporarily closed.
"Our teams have been working with contractors to arrange for the toilet block to be repaired as well as having the security improved, which we expect to take place shortly."
She added: "We understand that many local people rely on the public toilets and would remind residents and visitors that facilities are available at St Mary's Way.
"We apologise for any inconvenience this has caused and will update residents as soon as we have further information."