Melton pub bans group of customers for 'unruly' behaviour
A Melton pub has barred some of its customers after incidents of 'unruly' behaviour and the breaching of coronavirus regulations on Saturday.
Tuesday, 20th April 2021, 3:49 pm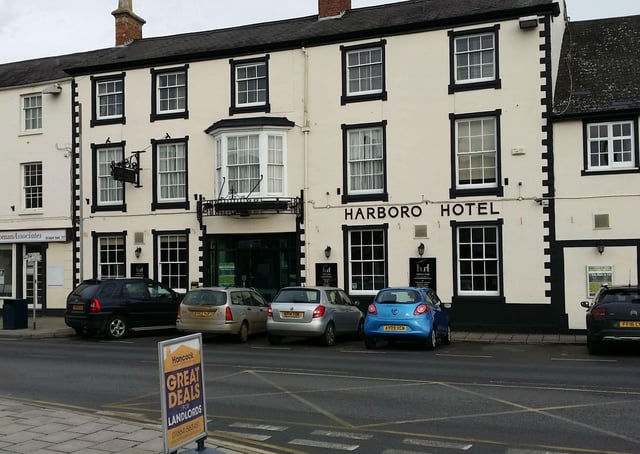 The Harboro Hotel at Melton EMN-210420-154518001
Staff at The Harboro Hotel, on Burton Street, have been looking back through CCTV footage and are working with police and council enforcement officials to prevent the perpetrators returning.
Pub and restaurants were allowed to reopen outdoor areas from April 12 as part of a national relaxation of Covid lockdown restrictions and managers are keen to ensure customers stick to prescribed social distancing measures so they are given the green light to serve people indoors from May 17 in line with the government roadmap.
Following Saturday's incidents The Harboro Hotel released a statement which said: "As a consequence of Saturday's unreasonable behaviour from certain groups not abiding by the government rules and regulations we are now looking at the CCTV footage, we have already identified the certain groups who will be barred permanently, this will not be down to one individual person, it will be the whole group who were at the tables.
"Regardless of whether you have booked a table this weekend, if we identify you as one of the persons who caused disruption last weekend you will be automatically barred as of today.
"This also created a knock-on effect for our members of staff who had to take time out from serving customers to deal with these unruly situations."
The statement continued: "We have spoken to the enforcement officer for Melton and the police who are going to continue to provide us with their full support and any names we identify will be passed onto them.
"The Harboro Hotel has spent a lot of money and effort to make it into a successful business it is today, and therefore we will not tolerate the behaviour we experienced this weekend from certain individuals as we move forward.
"99 per cent of the customers we had throughout the whole week were all abiding by the government rules and we personally thank them for this, and are always welcome at The Harboro Hotel."
Some social media posts referred to one particular table where there was a turnover of several different people sitting down at it - current restrictions allow for up to six people (or two households) to sit together outdoors in hospitality settings.
It is also understood that a group of customers were abusive to staff when warned about the need to observe social distancing.
Leicestershire Police say they were called to deal with separate incidents at The Harboro Hotel on Saturday evening, one involving a drunk customer who was verbally abusive to staff and another relating to two men fighting in the car park.
A spokesman told the Melton Times: "Officers from the Melton and Rutland Neighbourhood Policing area are continuing to work in partnership with the pub and Melton Borough Council's licensing team to address any issues.
"Regular proactive patrols are also continuing to take place in the area."