Renovation job complete at Thorpe Arnold church after lead thefts
Members of an historic church near Melton are looking forward to the day they are allowed back in for worship following completion of a major renovation.
Monday, 13th April 2020, 10:27 am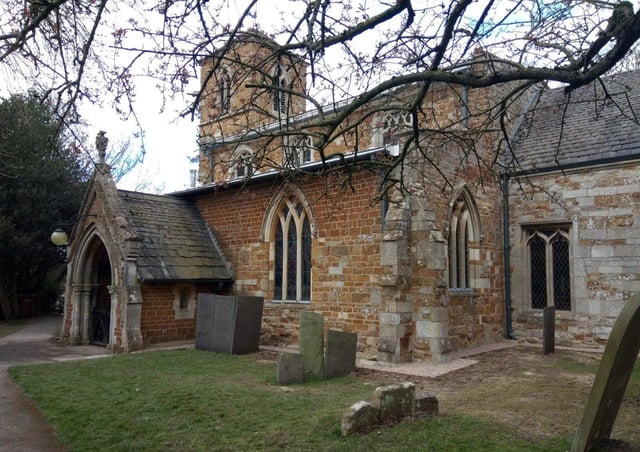 St Mary the Virgin Church, at Thorpe Arnold, which has recently undergone a major renovation EMN-201204-181349001
A comprehensive programme of work was already needed at the start of last year at St Mary the Virgin Church, at Thorpe Arnold, when thieves then struck twice to strip the lead from the roof.
Work was started in January this year following a fundraising campaign by members, several generous donations and contributions of grant aid generated tens of thousands of pounds.
Contractors, Midland Stonemasonry, replaced the stolen lead with stainless steel and carried out work to address rotten timbers and broken masonry.
New, larger capacity gutters and drainpipes have been fitted, the underground drainage improved and French drains installed to stop the damp inside the building.
The work was completed just before all churches were closed as part of the Covid-19 restrictions so members have not yet been inside to enjoy their new watertight surroundings.
The Rev Dr Mary Barr, team vicar in the Melton Mowbray team parish said: "We are grateful to everyone who has supported this project with their prayers and giving of time and help, as well as money.
"And we look forward to the day when the necessary restrictions, placed on the use of church buildings because of the coronavirus pandemic, can be lifted and we can welcome everyone into St Mary the Virgin Church once again."
She added: "When the church was targeted by lead thieves last year, many people were left feeling sad and despondent - both regular worshippers and those from the wider community who like to come to this beautiful little church for their services of christenings, weddings, funerals, and for other special occasions.
"Thanks to the tireless work of the fund-raising and grant-application team, as well as to generous donations, and assistance from the Diocese of Leicester, we were able to employ contrators who have completed a wonderful job of installing stainless steel roofs, new gutters and drainpipes - connected to new drains and soakaways.
"We are most appreciative of their hard work and for leaving the church building and churchyard looking clean and tidy."
The church is grateful for the grant aid provided by Jack Patston Trust, Helen Jean Cope Charity, All churches Trust, Leicestershire Historic Churches Trust, National Churches Trust and Church Care/Wolfson Foundation.
Churchwarden, Catherine Shenton, said: "We are very grateful to know that our church is watertight, now that we are no longer able to visit the church building, and look forward to the day that we can see the work in person and meet together again at church for worship and fellowship."
A second phase of work is planned to deal with other issues inside the church (pictured above), which dates back to 1150AD.