GPs to step back from giving Covid jabs at Melton centre
GPs and nurses operating Melton's Covid vaccination centre will stop giving jabs next month to enable them to concentrate on giving health care to patients at their practices.
Wednesday, 5th May 2021, 5:15 pm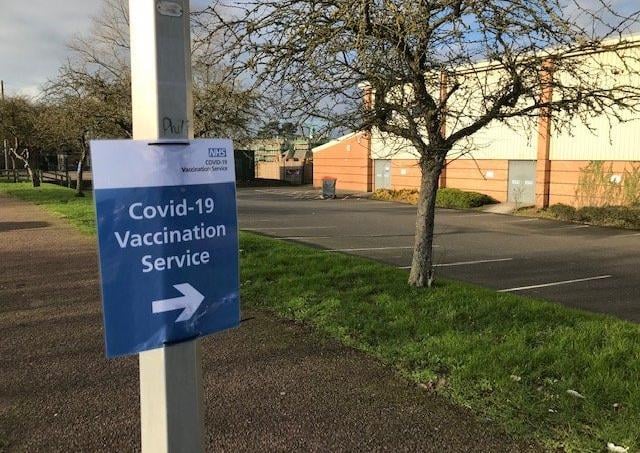 The Melton Vaccination Centre at Melton Sports Village, off Burton Road EMN-210505-103527001
The centre, at Melton Sports Village, is managed by the Melton, Syston and the Vale Primary Care Network (PCN), which involves medical professionals and staff at surgeries including Melton's Latham House, Long Clawson, Croxton Kerrial and Syston.
The PCN has so far delivered over 33,000 vaccinations since December - with at least 23,695 people having had at least one of the two required doses.
But it says staff at their surgeries can no longer balance the demands of giving jabs at the centre with also treating patients through their normal primary care duties.
The East Leicestershire and Rutland Clincal Commissioning Group is now seeking a replacement provider to give the vaccines at Melton Sports Village from June 28.
A statement from the PCN says: "General Practice has seen unprecedented demand over the last nine months and as we start to see restrictions lift across other sectors, the expectations and demand on Primary Care continues to increase at an alarming rate.
"The resource and workload that is required from General Practice to enable an operational community PCN vaccination centre in not sustainable in a climate where the demand in Primary Care increases to the levels we are currently experiencing.
"In order to navigate the current and future challenges to General Practice we have taken a collective PCN decision to complete the second dose schedule as planned for cohorts one to nine until June 27."
Cohorts one to nine refers to those people most at risk of falling seriously ill if they contract Covid and they include residents in care homes, frontline health and care workers, pluse everyone aged 50 and over.
They are being prioritised in receiving both vaccine doses ahead of the rest of the population and the Melton centre has so far given second doses to 10,000 people.
The PCN stated: "We remain on track with the second dose vaccination schedule and we have experienced high attendance rates at the centre.
"In addition we are also providing the second dose vaccination to care home residents and housebound patients."
The PCN thanked those volunteers who have given their time to help ensure the vaccination venue has operated smoothly and reiterated in a social media post that it was 'with a heavy heart' that it had taken the decision to cease giving the jabs towards the end of next month.
Their Tweet added: "We want to celebrate the immense effort it has taken to get so far and don't want that to be forgotten in the midst of the sadness of not being able to carry on.
"The vaccination centre will remain operational after this date and the service will be delivered by a new provider, sought by LLR CCG.
"Thank you to everyone for your support."
Nearly one in five residents of the Melton borough are now fully vaccinated against covid.
Latest Government figures, which cover up to April 25, show just under 10,000 people have had both doses.
And 30,000 people in the borough have had at least one jab, which is 60 per cent of the population.
In terms of the town of Melton Mowbray, 54 per cent have had at least one dose and close to 5,000 have had both (17.9 per cent).
When you take the area of Leicester, Leicestershire and Rutland as a whole, 563,777 residents have received their first jab, which is 63 per cent of all adults.
Almost 23 per cent of that geographical area have now had both jabs.
Vaccination figures for local neighbourhood areas in Melton borough (at least one dose):
Bottesford/Harby/Croxton Kerrial 6,241;
Asfordby/Frisby/Old Dalby 4,450;
Waltham/Wymondham/Great Dalby 4,445;