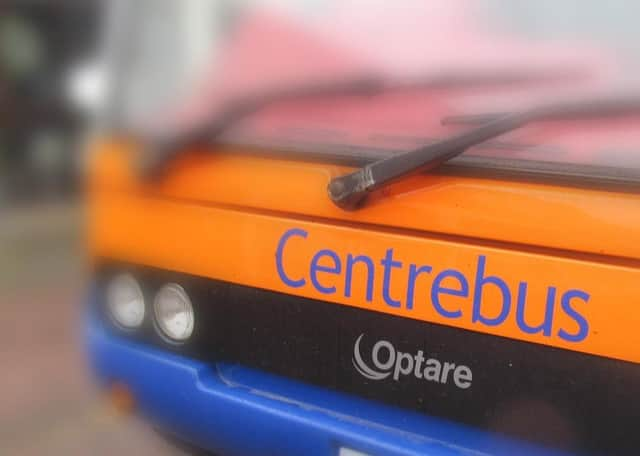 A Centrebus bus in Melton EMN-210430-164727001
The latest in a series of mechanical problems suffered by Centrebus happened yesterday (Thursday) but many others have been reported this year and during 2020.
The company said this week it was doing all it could to make its fleet of buses more efficient for parents, who spend thousands of pounds a year on their services.
Melton mum, Helen Cliff, told the Melton Times: "It is deeply frustrating that Centrebus keep making the same mistakes.
A town centre bus stop in Melton EMN-210430-164737001
"It is the Number 8 Melton to Grantham service which largely carries school children.
"Last Friday the bus was 20 minutes late in the morning.
"Then on Thursday it broke down for the third time since the schools have reopened to all students this year."
Helen's anger boiled over on Thursday when she posted a complaint to Centrebus via Twitter, asking them: 'Do you know how distressing it is to receive messagea from school children on a broken dowmn bus AGAIN? Frightened because they can smell smoke, headaches from fumes, now late for an exam?'
Another frustrated parent is Natalie Jones, who says she is constantly complaining to the company about her three children being left stranded due to buses breaking down or not turning up at all.
In the space of eight days in March, alone, she said a school bus broke down leaving her children having to catch a later bus, then a week later a bus overheated so children were told to get off at Waltham and she had to pick them up, and the following day the bus suffered a break down again in Waltham.
Natalie told the Melton Times: "I have been struggling with Centrebus since my daughter started in Grantham in year 7 and she is now year 13.
"The bus has driven past waiting children many times because the bus was full.
"There have been many times I have contacted Centrebus to complain - I spend between £2,500 to £3,000 a year on school buses due to having three children on the bus."
Centrebus managing director, Matt Evans, told the Melton Times: "We have had a small number of overheating problems with some ex-London buses which we are in the process of sorting and we apologise for any inconvenience to the students and their parents.
"We always try and prioritise school movements and this continues to be the case.
"We would like to thank our customers for their patience and understanding during this time."