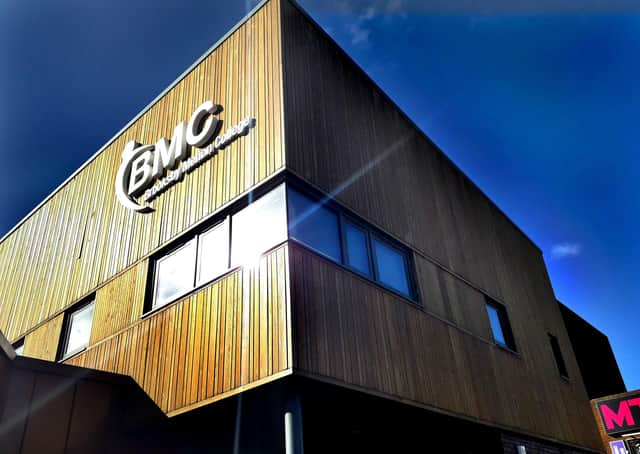 Brooksby Melton College EMN-210502-160824001
Results of November's exams saw 38 per cent of English students and 42 per cent of those taking maths celebrated a grade between four and nine.
The grades in both subjects were above the national average for England, the maths results by an impressive seven per cent.
The SMB Group - formed from a merger between Brooksby Melton College and Coalville-based Stephenson College - offers English and maths qualifications to both full-time FE students, who did not achieve a grade four or above at school, and mature learners, who wish to take evening classes for professional and/or personal development.
The Brooksby campus of Brooksby Melton College EMN-210502-160759001
Dawn Whitemore, principal and chief executive, said: "Despite its challenges, 2020 was another fantastic year for student achievement here at the SMB Group.
"I am very proud of the resilience, ingenuity and commitment displayed by our fantastic GCSE students and lecturers, and it is wonderful to see that all of their hard work and effort has truly paid off."
Debbie Fisk, head of English and maths at the SMB Group, added: "I am incredibly proud of the hard work and dedication demonstrated by both our students and lecturers, particularly with the unprecedented impact of the global coronavirus pandemic, which has necessitated the development of new teaching strategies and learning methods.
"I cannot underestimate how well everyone has worked in order to achieve these fantastic results."
The SMB Group offers a wide range of courses across its three campuses; covering full-time and part-time further education, apprenticeships, higher education, short courses and distance learning.
Currently, the organisation has approximately 10,000 students based across its three Leicestershire campuses.