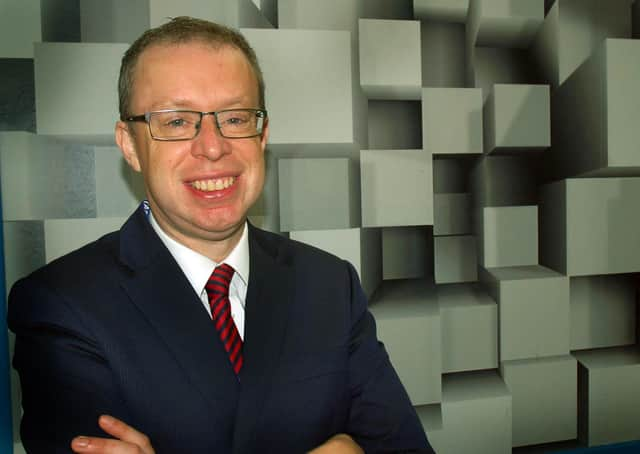 Long Field Academy principal Chris Haggett EMN-200825-104016001
Despite the challenges posed by the coronavirus lockdown, many youngsters at the Ambleside Way school got the grades they wanted.
Mr Haggett has been head at the school for five years and this was the first year group he had seen all the way through from Year 7 to Year 11.
So he was particularly proud of the results they attained this year.
He told the Melton Times: "We were disappointed the students didn't get to sit their exams, especially as they had worked so hard throughout their time at school.
"The centre assessment grades took a long time to put together using all the evidence we had and then an extensive moderation process at subject level, curriculum level, head teacher and Trust level.
"Their mock exams in March did show that they were going to get our best ever set of results and I am pleased this was demonstrated in their actual results which were wonderful.
"I said to the students I spoke to to not ever let anyone tell them their result wasn't valid, they worked hard and we were tough on students with our predictions to ensure they were as correct as they could be."
As with John Ferneley College, Long Field were reluctant to pick out their top achievers this year due to the unusual process of calculating final grades.
But Mr Haggett added: "There were lots of great individual achievements from students who now continue their path to university to students reaching that key milestone that is the Grade 4 in Maths and English.
"I would like to say well done to everyone."