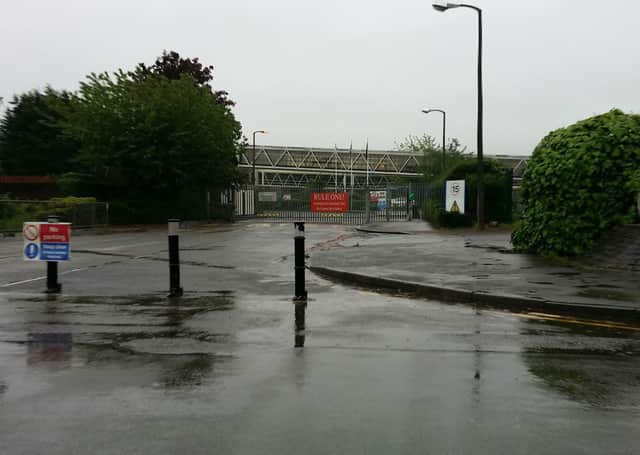 The Mars Petcare UK factory in Melton EMN-211103-164754001
The Mars Petcare UK plant, on Mill Street, featured in a Channel 4 documentary nearly two years ago when it was revealed that the production line creates one million pouches a day of popular brands such as Whiskas, Pedigree and Dreamies.
But in the last year, with the UK population confined to home for long periods during Covid lockdowns, more pets have been taken in and owners are feeding them more through being with them more often.
Supermarkets have, in the last week, flagged up a shortage of pet food as a consequence and producers like Mars Petcare UK, which has a number of factories in the UK, are springing into action to help fill up shelves again.
An image which promoted Channel 4 documentary, Britain's Giant Pet Food Factory, based on the Mars Petcare UK plants at Melton and Waltham, which aired in August 2019 EMN-211103-165039001
Helen Warren-Piper, the company's general manager, said: "We want to reassure all our customers, and their pets, that Mars Petcare is working tirelessly across the supply chain to meet the demand and ensure the UK's 20 million cats and dogs continue to eat the great food they know and love.
"To do this, we have made a significant investment into our manufacturing network, including our UK Melton Mowbray pet food plant."
The supermarkets say they still have supplies at the moment but stocks were dwindling.
Mrs Warren-Piper said her company was reacting to a shortage in supply which no-one could have predicted a year ago.
"As the nation navigates the Covid-19 pandemic, we know that many people welcomed new pets into their homes which, naturally, has resulted in more pet food being purchased," she said.
"The shortage of pet food pouches currently being seen across the pet food manufacturing industry in the UK is not specifically due to supply problems or difficulties in sourcing ingredients or packaging, it's due to an increase in demand for petfood, as the UK's pet population increases and feeding habits change.
"For example, with more pet owners working from home, more people are 'treating' their pets to build a stronger bond.
"This is a demand felt by many pet food manufacturers, brands and retailers across the country."
But she said owners could play their part in helping pets get the food they need until supplies return to normal.
Mrs Warren-Piper added: "We are advising pet owners across the country to stick to their pet's current product where possible and to not purchase above their pet's needs, while the industry adapts to this change in demand.
"If their usual product is temporarily out of stock many suitable alternatives, whether that be canned food or dry, remain available."
Animal rescue centres have had problems securing the food they need for the cats and dogs in their care because of the shortage.
And the Morrisons supermarket chain has pledged to help by donating over half a million meals to local pet rescue centres.
Faye Atkins, pet food buyer at the company, said: "Throughout the pandemic, our focus has been on feeding the nation, so it only felt right to support those pets who may not have found their forever home just yet as well. We hope this donation will go some way to supporting the many shelters doing a fantastic job looking after some of our most vulnerable animals."