End of an era as family sell off village funeral firm
A village undertakers, which has handled the funerals of generations of families across the Vale of Belvoir for more than 70 years, has closed and been sold off.
Tuesday, 23rd February 2021, 12:11 pm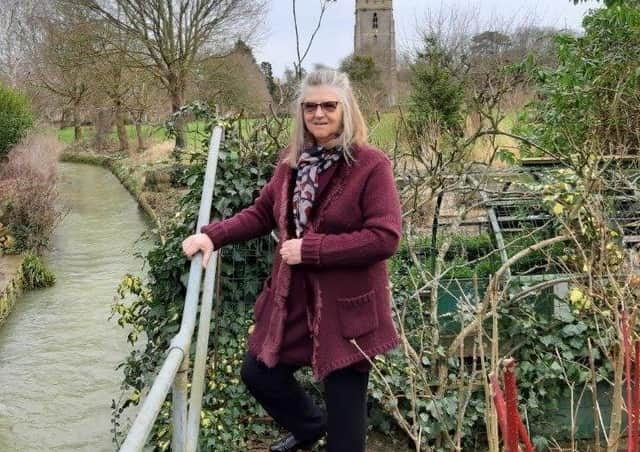 Marion Roberts, who has decided to sell off the family funeral business, William Roberts and Sons, of Bottesford EMN-210223-120108001
William Roberts and Sons was based at premises in Devon Lane at Bottesford, but proprietor Marion Roberts (71) has decided to call it a day because of her advancing years.
She took over the running of the business from father-in-law, Bill, a former wheelwright and builder, who founded the funeral firm during the Second World War.
It is hoped the name will live on under new owners, M.A. Mills Funeral Service, who will run it from their base at Radcliffe-on-Trent, just over the Nottinghamshire border.
Marion told the Melton Times: "It's a massive decision to sell the business and it's not one that's been taken lightly.
"But the time was right and we are getting older."
Bill, who died in 2009 aged 92, had no training before setting up the undertakers. He vividly remembered the first funeral he ever took on, in March 1940.
The deceased was a 24-stone man who had passed away in a small upstairs bedroom at the head of a narrow, angled staircase.
His body had to be removed through the window using scaffolding and transported for more than a mile on a hand bier.
He never used advertising in those days and relied on word of mouth recommendations to promote his services.
"It was a very different business when he started up and there wasn't the paperwork there is now," said Marion.
"Families don't live in the same street in the same village anymore like they used to do and many would recommend him to others.
"Village undertakers had another line in those days and, of course, Bill was a wheelwright and then a builder."
Marion began helping out Bill in the business but as he got older she took over on her own, with the building business also continuing until it was closed more than 10 years ago. Among the local features his company built was Belvoir High School in the village and Grantham Crematorium.
She has seen many changes in the industry over the decades she has been involved in it.
"Paperwork has increased and families are more aware of what they can have to make them more individual services," said Marion.
"From the standard two hymns and a bible reading things have moved on.
"There is nothing wrong with the old tradition, though."
The challenges of the Covid pandemic have been immense, she says, with the limit on numbers which can attend services and the need to be socially distanced in churches and crematoria.
Marion said: "I've not worked much during the pandemic but it has been extremely difficult for families and I really feel for them."
The new owners are close enough to serve the same communities William Roberts and Sons served, such as the Vale, Bingham, Grantham and surounding villages.
But Marion is aware that an important part of the local community's heritage has now disappeared.
She added: "It's getting round now and I hope people see why we've made the decision but it is the end of an era in Bottesford."